Best Practices for the Design of Accessible COVID-19 Home Tests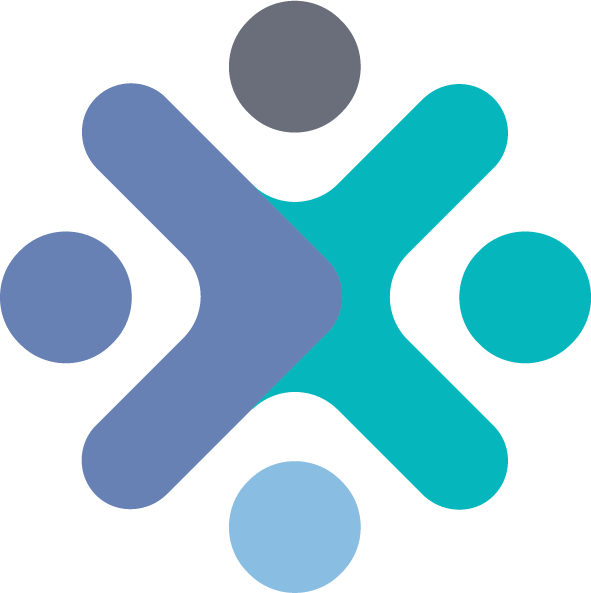 ---
Acknowledgements
We would like to acknowledge the efforts of all of those involved in the development of these best practices:
Rapid Acceleration of Diagnostics (RADx®) Tech Program:
John Blackwood, Cathy Cambria, Mia Cirrincione, Jim Densmore, Sam Dolphin, Maren Downing, Emily B. Kennedy, Kevin Leite, Shaun Moshasha, Kim Noble, Clair O'Donovan, D'lynne Plummer, Adam Samuta, Mack Schermer, Sal Strods, Erika Tyburski, Brian Walsh.
Consortia for Improving Medicine with Innovation and Technology:
Michele Liston, Tracy McMahon.
Subject Matter Experts:
Jackie Anderson, Karl Belanger, Samantha Flax, Chancey Fleet, J. Bern Jordan, Jason Meddaugh, Corbb O'Connor, Helen Osborne, Ellen Ringlein, Romina Marazzato Sparano, Gregg Vanderheiden, Genevieve Walker, Lindsay Yazzolino, Kennedy Zimnik.
Veranex (formerly Ximedica):
Victoria Brown, Emma DeRoode, Nicole Lee, Susan McDonald, Becky Nelson.
Metaphase Design Group:
Marco S. Boscolo, Paul S. Danial, Praveen Prabhakar KR, Angie Reitenbach, Bryce G. Rutter.
Georgia Tech HomeLab:
W. Bradley Fain, Sarah Farmer, Adina Martinez, Amanda Peagler, Rebecca Sheiner.
Advocacy Groups:
Alliance on Aging and Vision Loss, American Council of the Blind, American Foundation for the Blind, American Geriatrics Society, Independence Through Enhancement of Medicare and Medicaid Coalition, National Disability Rights Network, National Federation of the Blind, World Institute on Disability.
U.S. Access Board:
Bruce Bailey, Phil Bratta, Bobby Stinnette.
National Institute of Biomedical Imaging and Bioengineering:
Christine Cooper, Karen Olsen, Patricia Wiley.
Government Agencies:
Centers for Disease Control and Prevention, U.S. Food and Drug Administration, National Center for Medical Rehabilitation Research, National Council on Disability, National Eye Institute, National Institute of Dental and Craniofacial Research, National Institute of Nursing Research, National Institute on Disability, Independent Living, Rehabilitation Research within the Administration for Community Living.
---
1. Background
In response to the COVID-19 pandemic, the National Institutes of Health (NIH) launched the Rapid Acceleration of Diagnostics (RADx®) initiative in 2020 to speed the innovation, development, commercialization, and implementation of COVID-19 testing technologies. The RADx Tech program, one arm of the initiative, was specifically designed to compress the customary technology development timeline from years down to just months. While NIH RADx Tech has increased testing capacity in the U.S., there is a continuing need to develop COVID-19 home tests that are accessible to all users, including populations that have no vision or low vision, have a reduced range of dexterity or motor skills, and are aging.
NIH RADx Tech began committing resources to increasing accessibility of COVID-19 home tests in early 2022. As a first step, the team consulted design groups and conducted research to locate existing accessible product design guidelines. Comprehensive guidelines for manufacturers around accessible design of in vitro diagnostic (IVD) products were nonexistent. Consequently, the team engaged advocacy groups with a deep knowledge of the experience and needs of target user populations. Importantly, these advocacy groups include members of the populations they serve.
NIH RADx Tech established a formal funding opportunity for accessible COVID-19 home tests. As part of this effort, RADx Tech engaged several different groups, including the Georgia Tech HomeLab, to conduct test accessibility evaluations; advocacy group partners to onboard accessibility design consultants from the target user populations; and academic centers specializing in accessibility to onboard additional subject matter experts (SMEs). SMEs provided individualized and detailed feedback on device usability and accessibility gaps, and collaborated with design firms to develop potential solutions. RADx Tech then worked with test kit manufacturers to bridge identified accessibility gaps on an accelerated timeline.
The primary objective of this best practices document is to capture and publicize learnings from the NIH RADx Tech accessibility program. What follows are detailed recommendations to assist manufacturers in the design of COVID-19 home tests that ensure greater accessibility for users that have no vision or low vision, have a reduced range of dexterity or motor skills, and are aging.
While the information presented emphasizes best practices for the design of COVID-19 home tests, many of these ergonomic and accessible design recommendations are transferable to home tests for other conditions and diseases.
An abridged version of Best Practices for the Design of Accessible COVID-19 Home Tests, released in 2022, included a limited set of topics. This 2023 publication expands upon and refines the best practices recommendations contained therein and supersedes the 2022 release.
---
2. Glossary
Accessibility

The practice of building or modifying products, services, and facilities with consideration for the needs of as many users as possible.

Alternative (Alt) Text

Text included in webpage HTML code or in a digital file tag structure that describes non-text media. It provides equal access for those viewing content with a braille display or screen reader.

Assistive Technology (AT)

Any item, piece of equipment, software program, or product system that is used to maintain or improve the functional capabilities of people with disabilities.

Autofill

A software feature that automatically inserts previously entered personal information into web form fields.

Bluetooth

A short-range wireless technology that enables data transfer between computers, tablets, phones, and other electronic devices.

Braille

A tactile reading and writing system in which raised dots represent the letters of the alphabet, numbers, and symbols.

Braille Display

A refreshable electronic display that converts digital information into tactile braille.

Cassette

For the purposes of this document, a medical device containing a lateral flow assay (LFA) strip. A liquid sample is introduced to one end of the strip and a result is processed and communicated visually or by a test reader once the sample flows through the strip.

Closed Captions

Text that is displayed on a video to provide equal access to all audio information as it is relayed, including nonspeech elements. Closed captions can be turned on and off by the viewer.

Contrast

The degree of difference in brightness for different colors, or shades/tones of the same color.

Contrast Ratio

A ratio of relative brightness or luminance.

Dark Mode

Display setting on a digital device showing light text on a dark screen.

Digital Accessible Information System (DAISY)

A standard for producing accessible and navigable multimedia documents such as digital audio books, periodicals, and computerized text. DAISY is designed to be a complete audio substitute for print material.

Dropper Cap

A cap with a small opening used with a fluid vial for expelling liquid samples in discrete drops into a cassette sample well.

Embossed Printing

A method of creating raised images, traditionally by pressing an image into paper or cardstock to create a three-dimensional design.

Fluid Vial

Container of buffer solution into which a sample may be introduced via swab. The liquid sample is then transferred using a dropper cap into a cassette sample well for processing.

Font

A specific size and weight variation of a typeface.

Haptic Feedback

Feedback that is perceptible by touch. Tends to be related to dynamic physical features (e.g., phone vibration; see also Tactile Feedback).

High-fidelity Prototype

A highly functional and interactive representation of a final product, often used to collect feedback in the later stages of design.

Interactive Voice Response (IVR)

An automated phone system technology that allows incoming callers to access information through a voice response system of pre-recorded messages and choose from menu options via a touch tone keypad selection or speech recognition.

In Vitro Diagnostics (IVD)

Tests done on samples such as fluid (e.g., nasal secretion on a swab) or tissue taken from the human body. IVDs can detect diseases or other conditions and can be used to monitor a person's overall health to help cure, treat, mitigate, or diagnose diseases.

Lateral Flow Assay (LFA)

A paper-based device for the detection of a target substance in a liquid sample where results are displayed within 30 minutes.

Legibility

The ease with which someone can identify characters and symbols.

Light Mode

Display setting on a digital device showing dark text on a light screen.

Looping Video

A video that automatically and continuously repeats itself.

Low-fidelity Prototype

A nonfunctional and noninteractive representation of a final product, often used to collect feedback in the early stages of design.

Multimodal

Communicated and experienced in different ways (e.g., visually, audibly, and tactilely).

Operating System (OS)

Software that supports a computer, tablet, or basic smartphone functions, such as scheduling tasks, executing applications, and controlling peripherals (e.g., Android, iOS, macOS, Windows).

Optical Character Recognition (OCR)

Software that converts non-editable document formats such as PDFs, images, or paper documents into machine readable formats that are editable and searchable. OCR can be used to convert text into speech and/or braille.

Quick Response (QR) Code

A type of matrix barcode that can be read easily by a digital device and that stores information as a series of pixels in a square-shaped grid. The digital device generally displays a webpage after reading a QR code.

Radio Frequency Identification (RFID)

A radio frequency-based technology that allows the one-way transmission of data from an RFID tag (e.g., embedded chip) to a nearby RFID reader (e.g., smartphone). Building upon RFID, Near-Field Communication (NFC) additionally enables two-way communication between the tag and reader or two NFC capable devices.

Readability

The ease with which someone can understand written text.

Responsive Web Design

An approach to web design that aims to make webpages render well on a variety of devices and window or screen sizes from minimum to maximum display size.

Sans Serif Typeface

A typeface without small strokes or extensions at the end of its longer strokes (e.g., Helvetica).

Serif Typeface

A typeface with small strokes or extensions at the end of its longer strokes (e.g., Times New Roman).

Screen Reader

A form of assistive technology that converts text, buttons, images, and other elements on a computer, tablet, or smartphone screen into synthesized speech or refreshable braille (e.g., JAWS and NVDA for Windows, VoiceOver for iOS/macOS, and TalkBack for Android).

Single Sign On (SSO)

An authentication method that enables users to securely authenticate personal login to multiple applications and websites using one set of credentials.

Swab

Sample collection device with one part intended to be held in the hand and the other part used to collect the sample.

Tactile Feedback

Feedback that is perceptible by touch. Tends to be related to static physical features (e.g., a raised versus flush button; see also Haptic Feedback).

Tamper-evident Seal

A container closure that deters and/or allows detection of the removal or alteration of the container's contents before purchase.

Test Kit

The complete set of physical components and instructions required to complete one or more IVD home tests.

Test Reader

Disposable or reusable device which accepts a cassette and/or analyzes a sample and provides a test result. Readers may function independently or in combination with supporting technology.

Text-to-speech (TTS) Engine

Software that converts digital text into intelligible speech.

Timestamps

A link that enables the user to jump to a desired portion of a video without having to rewatch the entire video or guess the clip's chronological position along a video play bar.

Typeface

A set of fonts (i.e., text characters) with a common style.

Unique Device Identifier (UDI)

Numeric or alphanumeric barcode on medical device labels and packages. The barcode specifically identifies the labeler and the version or model of a device. Additionally, it identifies the variable manufacturing specifications and may include serial number, lot or batch number, date of manufacturing and/or expiration date, etc.

Usability

The degree of ease or difficulty experienced by a user to correctly complete a task or group of tasks associated with a product.

User Interface

Method or means by which a human interacts with or controls a product, website, or application.
---
3. Symbols Guide
Audio / Sound

Audible output or feedback from a device

No Audio / Sound

Absence of audible output or feedback from a device

Bluetooth

Indicates Bluetooth connectivity

Haptic or Vibration

Dynamic physical feedback on a device

Hourglass

Indicates date or time; often used as a visual icon next to an expiration date

Off

Indicates the "off" state of an electronic device

On

Indicates the "on" state of an electronic device

Phone

Indicates the use of a telephone

Power

Power on-off indicator/button on an electronic device

QR Code

Generic representation of a Quick Response (QR) code

Warning

Indicates a critical warning
---
4. Design Considerations
Accessible product design/redesign requires more than incremental improvements to individual test kit components. To create a truly accessible at-home COVID-19 testing experience, the end-to-end workflow should be considered. A holistic review includes consideration of how various test kit components function together to create a seamless testing experience from kit acquisition through component disposal. Features incorporated to improve usability for one user group should improve usability for all. Universal design – "the design and composition of an environment [or product] so that it can be accessed, understood, and used to the greatest extent possible by all people regardless of their age, ability or disability" – is an appropriate and achievable goal. [1]
Below are several guiding principles for universal design of COVID-19 home tests:
Engage target end users early (see 7. Assessing Usability).
Simplify workflow.

Fewer steps are easier to document, manage, and execute.
Fewer components are easier to identify and handle and are less likely to be misplaced.
Intuitive and familiar design elements and nomenclature reduce ambiguity.

Provide multi-modal test instructions.

Provide both physical and digital test instructions.
Provide digital test instructions on an accessible webpage, as a downloadable document, and in a closed-captioned video tutorial with descriptive audio.

Eliminate the need for precision, where possible.

Steps that require precision (e.g., liquid transfer, counting drops, aligning parts with tight tolerances) may cause barriers to independent completion and increase potential for user error.

Avoid small components.

Larger components are easier to manipulate and see and are less likely to be misplaced.

Incorporate simultaneous nonvisual (e.g., audible, haptic) and visual cues.
Illustrations should be simple, high-contrast, shaded line drawings with alt text.
---
5. Engaging End User Advocacy Groups
Human factors engineers are accustomed to being the end user advocates within the design development process. As such, they research users, learn about specific needs, and ensure these characteristics are included in the iterative and final designs. In situations where the end user needs are difficult to understand, it can be challenging for human factors engineers to effectively advocate for an optimized design. It is therefore essential to engage directly with end users, both individually and through advocacy groups that include members of the populations they serve.
Advocacy groups are informed resources for:
expediting the learning process by providing access to a network of informed, experienced resources;
confirming assumptions around product use and potential misuse;
identifying user needs, preferences, and pitfalls in design;
assessing designs for accessibility and usability; and
arranging real-time design reviews and critiques.
Manufacturers should plan to have ongoing relationships with end users. The more consistent their involvement, the more robust the final design will be. Designs should be assessed by end users representing a broad range of capabilities. Always plan to make design materials accessible to people with disabilities and circulate them prior to review.
---
6. Regulatory and Design Control
The U.S. Food and Drug Administration (FDA) is responsible for protecting public health by ensuring the safety, efficacy, and security of human and veterinary drugs, biological products, medical devices, and radiation-emitting products; and by ensuring the safety of our nation's food supply and cosmetics. [2] Within FDA, the Center for Devices and Radiological Health (CDRH) is responsible for ensuring the safety and effectiveness of medical devices and eliminating unnecessary exposure to radiation-emitting products. [3]
A medical device is broadly defined in Section 201(h) of the Federal Food, Drug, and Cosmetic Act as "any instrument, machine, contrivance, implant, in vitro reagent that's intended to treat, cure, prevent, mitigate, [or] diagnose disease in man". [2] Medical devices are classified based on risk: Class I devices demonstrate low risk, Class II devices demonstrate moderate risk, and Class III devices demonstrate high risk. [4]
A wealth of practical information on regulations pertaining to design, marketing, and distribution of medical devices is produced by the Division of Industry and Consumer Education (DICE) within CDRH. [5] CDRH Learn is a useful educational tool that consists of learning modules describing many aspects of medical devices, covering both premarket and post-market topics. Modules are provided in various formats, including videos, audio recordings, and slide presentations. [6]
User Needs and Accessibility
Per 21 CFR Section 820.30, design control requirements apply to Class II and III medical devices, and a select group of Class I devices. These regulations require the manufacturer to base its design controls on the complexity and risks associated with its devices. [7]
It includes new designs (premarket) and improvements or modifications to existing device designs (post-market). Design control begins after feasibility, or "Proof of Concept", and continues throughout the product lifecycle. The first and most crucial step is identifying and documenting the user needs that will be used as the basis of product development during each phase. Defining user needs as they relate to accessibility is fundamental and ensures that the right product is designed. This is especially true for the design of over-the-counter (OTC) tests used outside of the clinical environment. These tests pose unique risks created by the interactions between the user, the use environment, and the device.
The general user population for these tests includes individuals that have no vision or low vision, have a reduced range of dexterity or motor skills, and are aging.
These groups must be considered when creating the user needs for an accessible OTC product. To confirm that such products are safe and effective in the hands of the intended user, validation testing must be performed in accordance with FDA recommendations to confirm the end user can use the product as intended (see 7. Assessing Usability). [8]
These topics are further described in the seminal recommended practice document created by the Association for the Advancement of Medical Instrumentation (AAMI). The stated purpose of this document, ANSI/AAMI HE75:2009/(R2018) Human Factors Engineering - Design of Medical Devices, is to provide a relevant source of human factors engineering (HFE) information, design criteria, and guidelines for medical devices. [9] The human factors design information and methodologies described may be used through all phases of design. Note that FDA recognizes most, but not all, of this standard. Specifically, FDA does not recognize Section 9 (Usability testing) as it conflicts with FDA guidance in "Applying Human Factors and Usability Engineering to Medical Devices." [8] Additional information is provided in the FDA presentation "How to Use Consensus Standards in Premarket Submissions." [10]
---
7. Assessing Usability
The best practices outlined in this document will aid manufacturers in creating an accessible and usable home test kit; however, understanding how well (or poorly) a design meets user needs requires design assessments. [11]
Early in the product development process, manufacturers should conduct a user feedback study with end users unfamiliar with the product, collecting feedback on low-fidelity prototypes. This is called a formative assessment. The objective of this type of study is to gather information about which features should or should not be carried forward as the design develops. Participants are often encouraged to describe concepts that may bridge gaps from the present design to a more optimal design.
As the design progresses, manufacturers should conduct an additional user feedback study with end users unfamiliar with the product, collecting feedback on high-fidelity prototypes that users employ to complete actual workflow steps. This is called a formative quantitative simulation-based assessment. Participants are encouraged to think aloud while moments of user delight or user frustration are identified. The objective of this type of study is to gain feedback on the design, including what type of information should be relayed in labeling and instructions. This study should be conducted in a simulated home environment, complete with anticipated distractions and hindrances (e.g., low lighting, background noise, clutter).
At the end of the development cycle, manufacturers should conduct a human factors validation study with end users unfamiliar with the product, collecting feedback on production-equivalent packaging, labeling, and devices, while users proceed through the entire workflow without interruption. This is called a summative assessment. This study should also be conducted in a simulated home environment. Refer to FDA guidance "Applying Human Factors and Usability Engineering to Medical Devices" for details. [8]
Any user errors or near misses should be noted, and after the study participant completes the full workflow, study staff should probe for reasons why the user error or near miss occurred to determine the root cause.
---
8. Instructions
8.1 Legibility
8.2 Readability and Layout
8.3 Language
8.4 Illustrations and Symbols
8.5 Printed Embodiment
8.6 Digital Embodiment
---
---
---
---
---
---
---
8.4 Illustrations and Symbols
---
8.5 Printed Embodiment
---
---
---
---
---
---
---
---
---
---
---
---
---
---
---
---
---
---
---
---
---
---
---
RADx Tech Accessibility Program Webinar
On February 28th, 2023, NIH RADx Tech accessibility program team members delivered a webinar titled "COVID-19 Accessible Testing – Best Practices." This presentation was part of the 2023 RADx Tech Webinar Series and included a preview of key insights from the June 2023 "Best Practices for the Design of Accessible COVID-19 Home Tests" publication. The materials are available as a webinar recording on YouTube and as presentation slides in a PDF format.